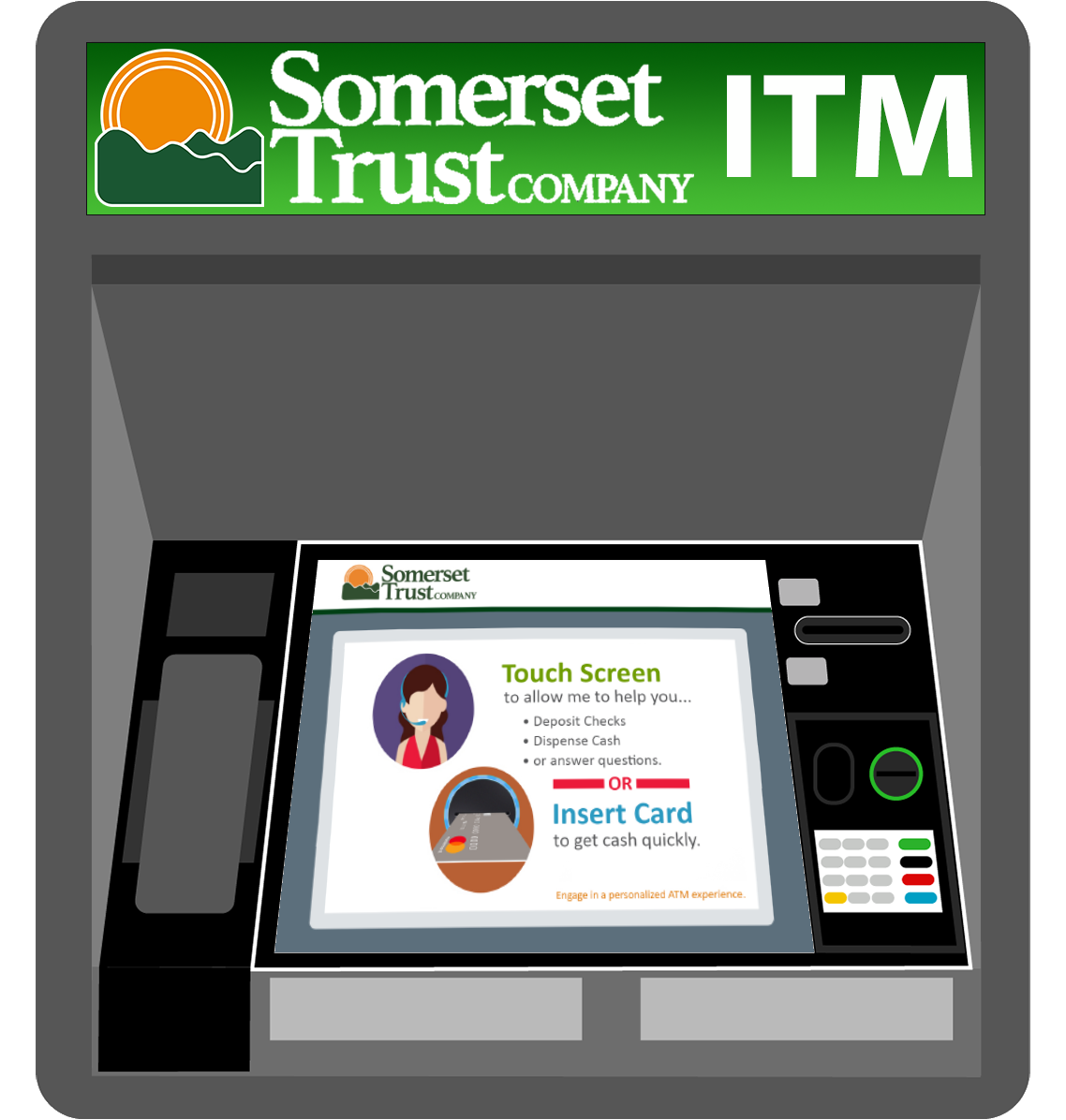 Introducing our new ITMs!
"Interactive Teller Machine" - an ATM with added service options!
Extended Customer Service Hours
Monday-Friday 7am-7pm, Saturday 7am-4:30pm

10 CONVENIENT LOCATIONS WITH MORE TO COME!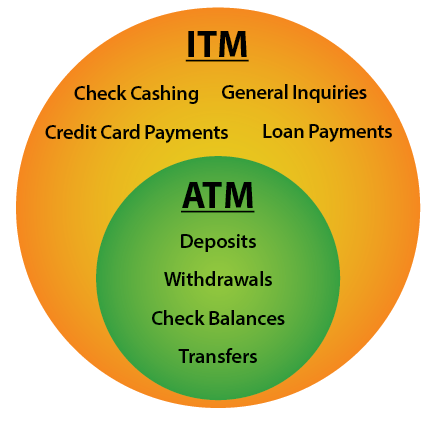 WHY USE THE ITM?
You need to withdraw cash but left your debit card at home.

You need to cash a check but the branch has closed for the day.

Bad weather? Don't need to get out of your car to talk to a live person!Make a loan or credit card payment after lobby hours.
HELPFUL HINTS WHEN USING:
To get started, just touch the screen.

Use the keyboard to communicate silently. 

Machine will indicate with a blinking light where to insert requested items.

To prevent jams and operation issues, please keep all ledges near the cash slots clear of items.