Somerset Trust Announces New Accredited Portfolio Management Advisor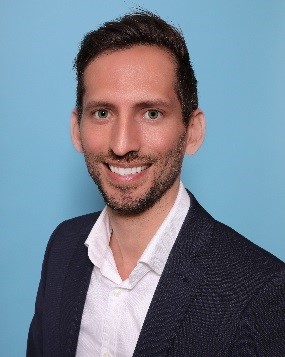 Jordan C. Ochoa, APMA®, CMFC®
AVP & Trust Investment Officer
Somerset Trust Company is pleased to announce that Jordan Ochoa is now an Accredited Portfolio Management Advisor.  
To obtain this designation, Ochoa passed an objective 100-question examination focusing on investment and portfolio theory prior to his studies on portfolio creation and management. This ensures all APMA® designation holders have training in both theory and practice. APMA® designees have mastered the conceptual underpinnings of portfolio management as well as portfolio design and construction.  
To be entitled to use this mark, candidates must successfully complete the specialized program and pass a rigorous examination, sign a code of professional ethics, and complete a disclosure form attesting to their professional conduct. All APMA® designees must sign a commitment to ongoing continuing education credit to ensure that they stay current in the field.
Jordan C. Ochoa is a resident of Johnstown, Pennsylvania and currently serves as Asst. Vice President & Trust Investment Officer for STC Trust & Investment Management. Jordan graduated Magna Cum Laude in 2005 with his B.S. Business Administration w/Management Concentration degree from California University of PA. He is a graduate of the Pennsylvania Bankers Association's Trust School and Advanced School of Banking. Jordan currently holds the Accredited Portfolio Management AdvisorSM designation and is a Chartered Mutual Fund CounselorSM designee. He has held his Series 6, 63 and Life Insurance licenses. He also has successfully completed numerous American Bankers' Association courses.  
Jordan has been employed with Somerset Trust Company for over 12 years and serves on the bank's ALCO and Capital Markets committees.
Jordan creates investment proposals for new and existing clients. He assists in the analysis and selection of equity, fixed income, mutual fund and ETF investments, and the management of investment portfolios. Jordan is a member-at-large of the Cambria/Somerset Estate Planning Council and Gunter Leadership Program Alumni.
814-443-9363